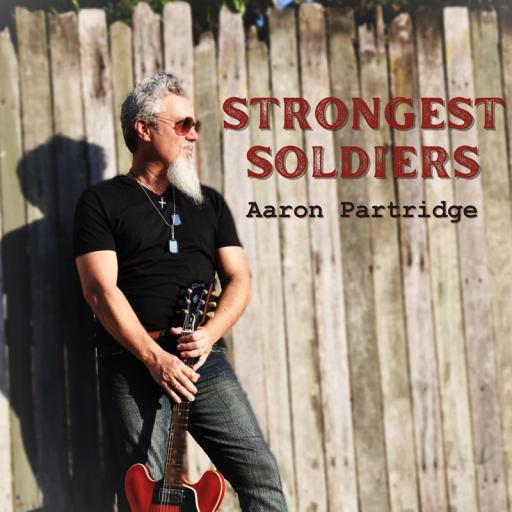 About Aaron Partridge
Born in the wild and rugged deep, deep south of Tasmania (birthplace of Hollywood legend Errol Flynn) and raised in the tropical, crocodile infested north of Australia. Aaron has been a performing singer and guitarist for more than 20 years, is a teaching professional, award-winning songwriter, bandleader and producer. Along with his band the Brothers of Redemption, Aaron performs a road-worn blend of blues-rock and country-gospel-soul.
After a lengthy hiatus from performing, Aaron has recently signed with US label Grace Records Nashville and is reintroducing himself to a new audience with new original songs, guaranteed to encourage, uplift and entertain.  Aaron has toured extensively throughout Australia and internationally with several tours of New Zealand and the USA. Aaron has performed at iconic events and venues such as Main-Stage Gympie Muster, Tamworth Country Music Festival, Port Fairy Folk Festival, Beach-Hop Festival (NZ), the Bluebird Café in Nashville, TN, Heavy Rebel in Nth Carolina, The Rockabilly Hall of Fame and Sun Studios in Memphis, TN to name a few.
In 2011 Aaron performed at the Americana Music Conference in the USA at the invitation of Sounds Australia, where he appeared on US television and radio. Aaron has won a Q-Song award in 2010, two Queensland Country Music awards, the 2010 National Country Band Challenge and the National Coca-Cola Battle of the Country Bands at the Tamworth Country Music Festival. Aaron has achieved a No. 2 and No. 4 song/s in the Hot Country radio Chart, a Top 30 song in the National Country Tracks Chart and a top 50 Video on the Country Music Channel. Aaron's original songs have also achieved several nominations in the Great American Song Contest 2018 and 2019 (Finalist – Top Ten), International Song Competition (Semi-finalist), the UK Songwriting Competition (Semi-Finalist) Aaron has also performed with guitar legends Phil Emmanuel and Louie Shelton (Jackson 5, Monkees, James Brown etc), Dave Santos (Billy Joel, Elton John, John Fogerty etc) and had the privilege to have Bill Chambers (Kasey's Dad) play guitar in his band in 2012. Aaron has also gained tour supports for Aussie Legends Ian Moss and Dragon.
Both as solo and with his band, the Brothers of Redemption, Aaron is performing a limited run of shows each year and plans to add further dates to promote his new music in the later half 2023. Aaron's new five track EP "Watching The Whole Town Burn" is out now and available from www.TheRealAaronPartridge.com
Awards:
Q-Song 2010 – Country Song of the Year
2010 Coca-Cola Battle of the Bands – Tamworth Country Festival
2010 National Band Challenge – Tamworth Festival
2011 Queensland Country Music Awards – New Talent and Group/Duo
2018 and 2019 Great American Song Contest – Finalist (Top Ten)
2018 International Song Contest – Semi-Finalist
2018 Unsigned Only – Semi-Finalist
2018 UK Songwriting Competition – Semi-Finalist
Festival Appearances:
Americana Conference – Nashville, TN, USA
Thunder in the City, Pittsburgh, PA, USA
Mud, Bulls and Music
Tamworth Country Music Festival
Heavy Rebel Weekend – Nth Carolina, USA
National Music Muster – 2 x Main-stage
Port Fairy Folk Festival
Great Southern Blues and Rockabilly Festival
Greazefest
Wintersun / Cooly Rocks On
Forth Valley Blues Festival
Freedom Festival
Notable Venue Appearances:
Cat Club – Hollywood, CA
Doll Hut – Anaheim, CA
Bluebird Cafe – Nashville, TN
3rd and Lindsey – Nashville, TN
Rockabilly Hall of Fame, Jackson, TN
Sun Studio – Memphis, TN
Tootsies Bar – Nashville, TN
Lizottes – Newcastle & Central Coast
Town Hall – Tamworth
Corner Hotel – Melbourne"
stats