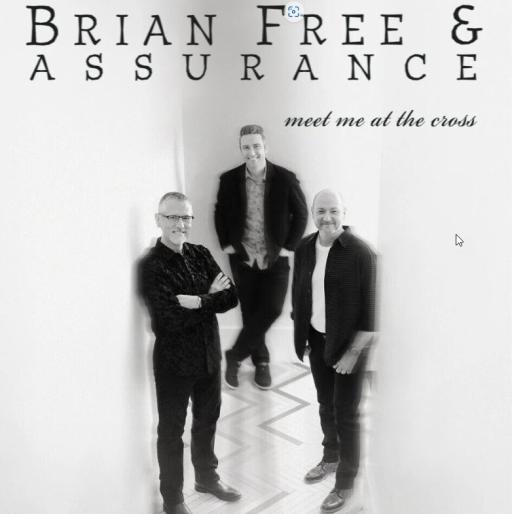 About Brian Free and Assurance
Brian Free is undeniably the most recognizable southern gospel tenor of our generation. Since 1982, he has been at the forefront of southern gospel music since first joining Gold City Quartet, then moving on to form his own group.
While Brian and the group have enjoyed tremendous success in their musical careers, their first priority has and always will be their families. Brian, his wife Pam, and his youngest son Bryce currently reside in Winston, Georgia, while his oldest son Ricky and wife Kelly reside in Franklin, Tennessee. Ricky traveled with the group playing drums for nine years, but he is now a full-time studio musician, producer, and writer. Bill Shivers (Lead), along with his wife Michelle and daughters Brittany & Sara-Elizabeth, currently reside in Temple, Georgia. Derrick Selph (Baritone) currently resides in Villa Rica, Georgia with his wife Jennifer and their daughter Lydia. Jeremy Lile (Bass) currently resides in Maryville, Tennessee, along with his wife Nikki and their son Logan.
Southern Gospel music has always been Brian's first love, and fans have responded to his music by honoring him and the group with awards such as Favorite Male Singer, Favorite Tenor (record of eight times), Favorite Young Artist (twice), Favorite Horizon Group, Favorite Album (4 God So Loved), and most recently, they received a Dove Awards for Southern Gospel Recorded Song, "Long As I Got King Jesus." Those accolades show the great response to BFA's music, how God has used them, and how he will continue to use them. While the guys all come from different backgrounds, they all agree on one thing, and that is to use their God-given abilities to take the message of Jesus Christ to everyone they can.
Brian Free and Assurance has achived many honors in southern gospel music, including appearances on Prime Time Country (TNN), Hee Haw (CBS), The "Today Show" (NBC), 27 of the "Gaither Video" series, as well as Brian hosting the hit show "FOUR" on GMC.
stats