Heading In A New Direction-Harmony Vince Gill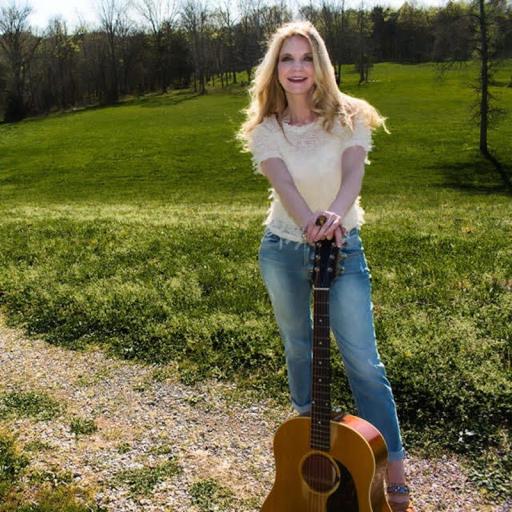 About Elaine Roy
Elaine Roy was born in Ritcourg, Massachusetts, but grew up across the border in Coal Branch, New Brunswick, Canada.
Elaine started singing at the young age of 5 and music has been a part of her life ever since. "My Mom has home movies of me dancing in her shoes to the beat of the music at a very early age."  Elaine goes on to say, "Music is in my DNA."
Elaine credits her Mom's side of the family for her musical talent. "My Grandma LeBlanc played fiddle, my uncles played fiddle and guitar and my aunts played the organ and sang. The Roy side of the family loved country, bluegrass and gospel music. That's what I grew up on and that is the music I love."  At the age of 10, Elaine learned to play guitar from her 5th grade teacher on a Gibson that her dad had purchased for $100.00. "I still have that guitar to this day."
When Elaine's younger brother, Lee, turned 9, they formed a duo aptly named, The Roys. With Lee playing mandolin and Elaine on guitar, they developed that sweet sibling harmony that just came naturally. The Roys also started honing their songwriting skills and began writing material for their own albums. The Roys first moved to Nashville, TN in 1990. Like many other artists that have made the move to Nashville, the first time doesn't always take. In 2006, The Roys again made the trek to Nashville and it paid off in a big way. Their dream of performing on the legendary, Grand Ole Opry came true.
The Roys appeared on national television shows as well as toured internationally. After many years of touring and playing Bluegrass Festivals, Lee decided to follow a different path for his life and family.
Elaine found herself searching for where she belonged. "Lee and I had been performing together for so many years that I felt lost without him by my side. I had to find myself musically."
Elaine began writing and singing again and gained the attention of Grace Records in Nashville. "I am so blessed to have signed with Grace Records Nashville. " Elaine's new single, "Heading In A New Direction," was penned by Elaine and features harmonies with Vince Gill who appears courtesy of MCA Nashville."
Mark Fain - Bass
Cody Kilby - Acoustic Guitar   
Justin Moses - Mandolin, Fiddle, Dobro, Banjo.
Pat Holt Producer/Debbie Bennett Co Producer 
Recorded at MidTown Sound Studio with Pat Holt
stats