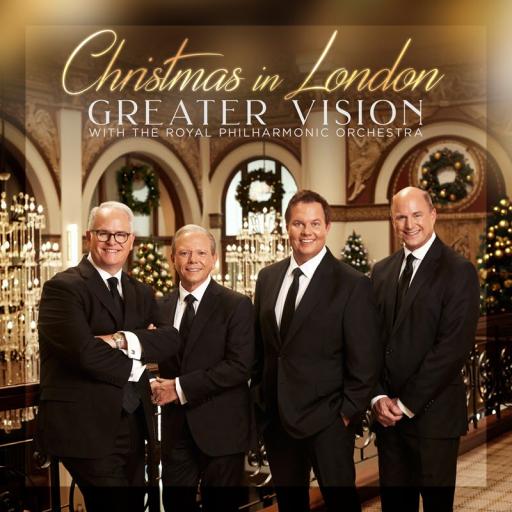 About Greater Vision
Since organizing in1990, Greater Vision has been inspiring audiences with their rich vocal blend and their effective ability to communicate the message of the gospel. Over the years, Greater Vision has established a firm place at the pinnacle of Christian music, and has become the most awarded trio in the history of Gospel music.
The vocals and rich harmony Greater Vision has become recognized for are a direct result of the blending of three unique and versatile vocalists. Gerald Wolfe, the group's founder and emcee, sings the lead. Prolific songwriter, Rodney Griffin, handles the baritone part for the trio, while Chris Allman, also a prolific writer, sings the tenor.
The Singing News Magazine and the Southern Gospel Music Association have named Greater Vision Gospel Music's Favorite Trio. They have also received numerous honors for Song of the Year, Album of the Year, Video of the Year, and Artist of the Year.  Additionally, Rodney Griffin has been named Songwriter of the Year every year since 1998, as well as being named Favorite Baritone multiple times. Gerald Wolfe has been named Favorite Male Vocalist seven times.  
Every day of the year, Greater Vision is heard by thousands of radio listeners, both on traditional Christian stations, and via Internet radio on the world-wide-web. They are also seen regularly on the In Touch television program, hosted by Dr. Charles Stanley, and have also been featured on the Gaither Gospel Series.
Refusing to rest on current and past success, Greater Vision pursues excellence with each new recording endeavor. They are most-often teamed with Dove and Grammy Award-winning Arranger, Lari Goss, on projects including their latest, "For All He's Done" recording.  Produced by Gerald Wolfe, this new recording features new songs written by both Rodney Griffin and Chris Allman, along with several other prolific writers. Once again, affirming their commitment to clearly and effectively communicate the message of the Gospel with powerful lyrics and inspiring musical arrangements.
Almost 200 times every year, the three gentlemen collectively known as Greater Vision, unite to present the gospel in a way that has endeared them to audiences across the United States and around the world. Their deepest desire is to encourage the Christian listener to share their faith with others and to cause the listener who isn't a believer to see their need for a personal relationship with Jesus Christ. With each new opportunity, Gerald, Rodney, and Chris continue to move forward as they share their "Greater Vision".
stats