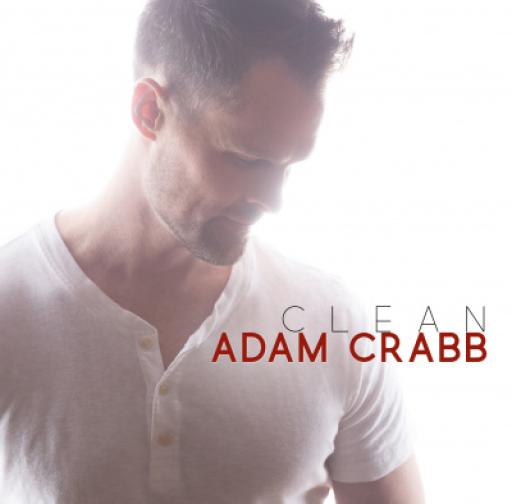 About Adam Crabb
Few family names in Christian music evoke immediate thoughts of music like the name Crabb. There have been the Winans that certainly blessed us with amazing talent, the Goodmans with their distinct sound, or maybe the Blackwoods as the "original" quartet that toured, hugged babies, and sold records from the back of a station wagon. However, you would have to look long and hard to find a family in modern history that impacted the Christian music world like the Crabb Family.
This family came on the scene back in the mid 90's with enough energy to plow through most obstacles. They blessed us with smiles, music, love, an amazing work ethic, and they were eager to share their lives with those of us that watched and loved them back. It was an overnight success story by most comparisons, with nearly 20 #1 songs, 11 Dove awards and multiple Grammy nods, in less than ten years. They toured from the Grand Ole Opry, to Africa, and many, many places in between! This large family extended to include many singers, writers, and musicians. By 2002, all of the siblings were married, and the need for more buses and strollers was paramount! The family grew so quickly that it became unreasonable to stay intact as one touring entity. So in 2007, the "Crabb siblings" decided to step into the destiny that God had prepared for them individually!
As with every beautiful story, there is always a last chapter, and an ending. But, this ending spawned multiple exciting beginnings! Stay tuned.....these kids are not finished. They are just getting started!!
Where are they now? Adam Crabb ~ Soloist, Musician Jason Crabb ~ Soloist, Musician Aaron Crabb ~ Worship Leader (Cornerstone Church) San Antonio, Texas Terah Penhollow ~ Vocalist (Bowling Family) Kelly Bowling ~ Vocalist (Bowling Family)
Adam has been referred to as the "face of youth" in the Southern Gospel world, often bridging the gap between grandparents, parents and children. Adam's three years as the leader of the fan favorite "Crabb Revival" gave him the front man experience that is now his comfort zone. His youthful approach to traditional lyrics, and his willingness to minister in word or song makes an evening with Adam truly a one man revival! This young man has traveled well over a million miles, sung on more than a million records (sold) and has seen much of the world as a very young man. When God handed out gifts and attractiveness, he sure didn't leave him out. However, if you met him on the street, his unassuming spirit and kind nature would surprise you as it does most. Adam is what we commonly refer to as a "gentle spirit" or "gentleman." He has never met a person he didn't love, and he has never seen a problem that was bigger than God.
stats