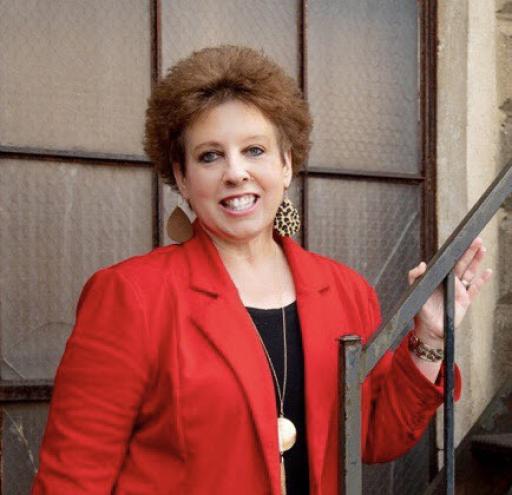 About Angela Seng
I was exposed to music at an early age. I quickly developed a love for music and singing. My mom sings and plays the piano and auto harp by ear. I also sing by ear, however I cannot play an instrument or read music. I do have a natural ability for memorization. I use it to memorize the lyrics as well as the sound of the music. I have been singing since I was 5 years old. During those early years, I had a lot of living room concerts singing to my dolls using a hairbrush for a microphone. I loved to sing, especially in the car. I knew every song that came on the radio. 
Growing up, I was exposed to different genres of music. Every Saturday night my parents watched HEE HAW exposing me to the sounds of country music. Sunday's we always went to church where I learned to love Gospel music. I will never forget my mom buying me my first 45 record. It was a pop song by The BEE GEES. 
Music has always been a big part of my life. When I was 5 years old. I gave my heart to The Lord, after hearing The Song Masters share the gospel in song. There was a lady in that group named Deborah. I thought she had the most beautiful voice and I wanted to grow up and sing just like her. Years later I would get to meet her again and share my testimony with the woman known as Deborah Talley of The Talley Trio.
When I was 12 years old, my dad was called to preach. It was at that time during my teenage years, I developed crippling stage fright. Although I continued to sing I battled with fear for more than 3 decades. My senior year in high school I received a Superior rating in the Kentucky Music Education Association's Solo Competition. I also made All District Chorus but was still unable to conquer my fear. 
Although I had no idea at the time, God was preparing me for this journey. He used my first job as a radio disc jockey to get me comfortable talking on the radio. God used video taped church services aired on local television stations to get me comfortable in front of the camera and church dramas to get me ready for the theatre stage. God used music ministers Bryan Stewart and Allen Case to mentor and encourage me. I also trained for over 2 years under vocal coach Mitzi Lynch. It has been a lifelong journey orchestrated by God that has led me to this place and time. 
In 2012 and 2014 I recorded my first and second CD projects The Gift and The Gospel to the World. Both projects received local radio airplay and on air interviews. 
One year later in August of 2015 my dream of singing in Branson and recording with a live band in Nashville was born. It would take 2 years and a test of obedience before God connected me with Sherrie Brewster and The BGSSA allowing my dream of singing in Branson to come true in August 2017. It was during this time I was recording the "Dream Big" project at Harvest Studios in Huntington, West Virginia. Although I never got to record in Nashville. God would provide guitarist Mark Stephens, who has played on The Grand Ole Opry to play on several songs on the Dream Big project. Later God would answer the Nashville part of my dream in a way I could have never imagined. 
I was blessed to have Michael Rowsey, (Jason Crabb's former drummer) play on the Dream Big project. It was an honor to have his father, John Darin Rowsey of "The Guardians" singing background vocals. I was also blessed to work with producer Dale Scragg, former drummer for (Karen Peck and New River) on the Dream Big project. 
October 2017 I attended the Empower Conference hosted by The Talley Trio. I was mentored on proper breathing, annunciation, caring for the voice, stage presence and aspects of the music business. Two weeks later on November 12, 2017 I was singing on stage at The Baldknobbers Theatre in Branson during a Sunday morning worship service hosted by Barbara Fairchild and her husband Roy Morris. Who have both become dear friends of my husband Wayne and I. 
My musical journey continued in March and April of 2018 singing in Branson with the BGSSA and becoming a board member of The Kentucky Southern Gospel Music Singing Convention. Followed by my first performance in June 2018 in The Jammin For Jesus Concert at the Baldknobbers Theatre in Branson.
In October 2018 I was voted The Branson Gospel Singer Songwriter Association's Female Vocalist of the Year. I was also a finalist in the category of Gospel Artist of the Year for 2018 with the BGSSA. I was again blessed with the honor of being named Thr Branson Gospel Singer Songwriter Association's Female Vocalist of the Year in 2019 and 2020. 
In November 2018, I was voted in the top five in the category of Soloist of the Year with Calvary's Way Gospel Music Promotions. Although I am very honored to receive these awards and titles. I have never been too caught up in numbers or awards. When I die all my earthly awards will be left behind. What I've done for Christ is all that is going to last. As far as crowds go, I would rather sing to one child. Who takes the message to heart than 10,000 who just want to be entertained.
My story would not be complete if I did not share about our doll ministry. We call Dolls on Mission. My mom and I take used Barbie dolls and restore them to like new condition and send them out with missionaries and mission teams around the world. Since the ministry began in 2016 our dolls have been delivered to Africa, Australia, Alabama Belize,Brazil, Costa Rica, Eastern Kentucky, East Tennessee, Honduras, Haiti, India, Kosovo, Louisiana, Mexico, The Philippines, and The Yucatán Peninsula. 
My music is all about ministry and bringing God praise. I love to sing at senior care centers ministering to those suffering with Alzheimer's and Dementia. The music gets through when nothing else does, for that short window of time. I get to see them smile often, even singing along. 
March 2019 I was blessed with the opportunity to sing in The Gary S. Paxton Tribute II held at The Hughes Brothers Theatre in Branson. Although I never had the pleasure of meeting Gary S. Paxton. His music has impacted my life. 
God has ordered my steps, orchestrating my journey for such a time as this. Although God has allowed my music to be heard around the world on Internet radio. Up until October, 2019 I had never had the opportunity to release a single to radio. I'm thankful that God led me to Branson and The BGSSA. Where I met Sherrie Brewster. Who has been instrumental in making this dream come true. My first radio release to chart was released on October 8th, 2019 Good News made its debut on the chart of radiomusicdj.com at #36 and quickly shot up to the top of the chart making it to #1 in under a week. Good News also made the list of Radio Music DJ's Hot Top 100 Songs of 2019 finishing at #35 on the chart. 
My second single Ain't No Grave was released to radio on 03/03/2020. The song entered the chart at #12 and rose to #1 on 03/21/20.. Ain't No Grave made the list of Radio Music DJ's Hot Top 100 Songs of 2020 finishing at #95 on the chart. 
My third single He Will Always See You Through charted at #3 on the chart of Radio Music DJ. 
My fourth single Crosses and Crowns charted at #3 on the chart of Radio Music DJ. I'm incredibly humbled to see how God has used my first penned song Crosses and Crowns for His glory.  I've been blessed to have 3 #1 radio singles 3 #2 radio singles and 3 #3 radio singles to date. I'm thankful to God and give Him all the glory for great things He has done.
August 14th, 2021 I had the honor of performing alongside the biggest names in Gospel music during the world's largest Christian music festival and the biggest event in Southern Gospel music history at The Ark Encounter's 40 days and 40 nights of Gospel music. 
I've been blessed to be in The Mayberry Man movie and walk the red carpet. The experience was beyond anything I ever dreamed it could be. I'm so thankful for all the amazing opportunities God has given me. I'm grateful for every door God has opened for me. I'm even thankful for the doors He didn't open. 
In closing I would like to inspire those by my own story. Who are trapped by fear and stage fright to find freedom by placing your trust in Christ leaving fear at the foot of the cross and stepping out on faith sharing the Good News with boldness to the world. 
online at http://www.angelasengmusic.org
stats