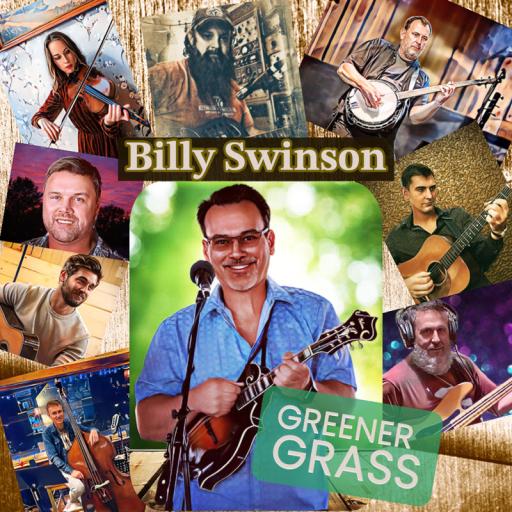 About Billy Swinson
Billy Swinson is a mandolinist / singer / songwriter that performs with regional bluegrass bands in the Florida scene. Originally from Eastern North Carolina with roots in bluegrass festivals and fiddler's conventions in the late 80's and later a member of various bands in the area where he met and performed with some tremendously talented musicians.
In 2003, Billy moved to Florida and quickly got back in the mix with the regional bands and the festival scene and after years of interaction with bluegrass community, collaborated with some artists to produce an album that will be sure to satisfy the listener. His collection of songs has elements of americana, roots, gospel, traditional bluegrass, jam-grass as well as the fan favorite title track of the album, Greener Grass, which is a powerhouse driving tune that you won't want to miss.
About the song:
The creation of the song "Greener Grass" was originally intended as a name sake song for the band that I perform with in Florida called Greener Grass. We often talk about having original material and being more than the average cover band so I took it upon myself to come up with something good. Maybe they'll learn it?
As you may notice in this song, as well as others that I've written, I take a lot of real world issues and personal experience into the stories. Some of the characters are loosely associated with real people that have been in my life. Greener Grass combines the topics of relationship failure, substance abuse, domestic abuse & murder with love, flowers, family and that garden. Perfect for bluegrass, right? Carol and I are Dateline fans and this story is a bit like the timeline of the events that lead to the man's ultimate demise. In the beginning, things were pretty good with the relationship except at night when his drinking made him want to fight and she wished for things to be better. As time went on, things got worse and she was done dealing with him and warned of things to come. At the end, his final resting spot is in that old garden plot six feet under, and that grass is finally greener.   
Online at http://www.themostinterestingmaninmusic.com
stats