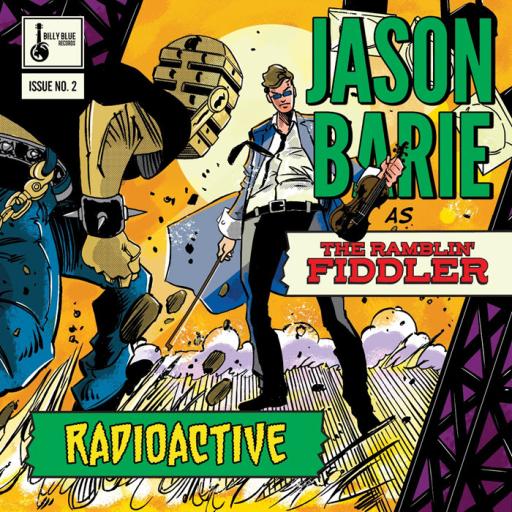 About Jason Barie
Nashville, TN (August 25, 2023) - Jason Barie has been 'building' a remarkable musical legacy, blending the past and present, through his collection of recent and previous single releases. These previous releases showcase unique collaborations among bluegrass royalty, coming together in combinations never heard before. And now, he's taken out "The Toolbox" – his latest single – revealing not only his skill in selecting exceptional and moving songs to record; he's also unveiling his outstanding vocal abilities as he steps to the forefront as a lead vocalist for the very first time.  And, when you hear him singing this special song, you will believe every word coming straight from his heart. 
Written by Dennis Duff, "The Toolbox" leads listeners on a meticulously planned journey, offering a unique perspective of a father's note discovered in an old toolbox by his son.
 
It said this hammer built the house you grew up in
And that ruler carefully measured every board
And that crescent wrench got my old truck started
That snowy winter night when you were born
Jason explains why he recorded this song: "The first time I heard this song, it was sung by Bradley Walker. I was in my car running some errands while off the road and home for a few days. I didn't even make it halfway through the song when I started to tear up. I nearly had to pull off the road. The subject of the song being that of your Dad's tools and him passing them on to you and the knowledge of how to use those tools hit me square in the chest. I chose this song to sing because of the very reason in how much I can relate to the words. When I hear the song it makes me think of my Dad, the time we spent together working on various projects, and him passing on some of his tools to me as I was starting my collection. But it's not just a subject of dads and sons, this can also relate to any relationship where you learn and carry on the knowledge bestowed on you by a friend or loved one. I hope that you think of those people as you listen to my version of 'The Toolbox.'"
"The Toolbox" follows his most recent charting singles of the Carter Stanley classic "Keep A Memory," featuring Doyle Lawson and Russel Moore singing together again for the first time in many years, and "That's Why You Left Me So Blue," which features Bobby Osborne and Doyle Lawson, written by the great Paul Williams.
Executive Producer: Dottie Leonard Miller and Ed Leonard
Producer: Jason Barie
A&R: Jerry Salley
Lead Vocal, Fiddle, Mandolin, Guitar, Bass, Percussion: Jason Barie
Tenor Vocal: Michael Rogers
Baritone Vocal: Adam MacIntosh
Banjo: Jesse Baker
ISRC: US3U82200586
stats