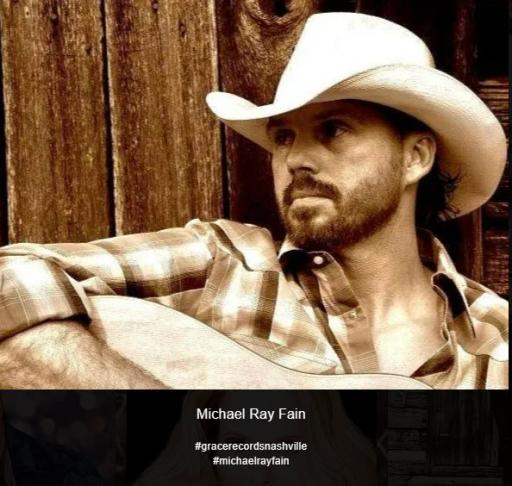 About Michael Ray Fain
There's over 200 years of family musical roots embedded along Rye Cove Creek. Located near the small town of Stuart, VA in the foothills of the Blue Ridge Mountains. A dovetail cabin can be seen overlooking the creek that flows through the nearby valley. This is where singer/song writer Michael Ray Fain calls home and from where he draws a lot of his inspiration.
Fain cut his teeth on the likes of Merle Haggard, George Jones, and Don Williams, which laid the foundation of being country to the bone. Some of his fondest memories are of making music with his grandfather "pa joe" who played old time fiddle, Uncle Jack picking guitar, and Cousin Herbert singing Country Gentlemen hits. Later influences included Randy Travis, Keith Whitley, and Alan Jackson.

Church was his first experience at public performance which led to other music venues, theatres, and recording sessions. Singing and playing guitar was his first love of music. His passion for writing songs has been there since the start but didn't take the leading role until about 15 years ago. Fain said, "one of the most satisfying things in life is to make folks feel what you feel through music, especially if it has a positive healing feeling". His latest release has him sharing the studio with award winners and friends, Sammy Shelor, Redd Volkaert, Jeanette, and Johnny Williams."
stats